Ireland is a small country with an enormous amount to offer, not least of which is a rich culture, diverse artistic talent and lively people.
The 'Celtic Tiger', which saw the economy and property market in Ireland boom from the mid-1990s to the mid-2000s, took Ireland from one of the EU's poorer countries to one of the wealthiest. The recession that quickly followed has gripped the nation ever since and has been the focus of debate and criticism from all over the world. While this has affected jobs, the economy and the way people do business, it has not affected the personality and vitality of the country and its people. Ultimately, Ireland has faced countless struggles in its long and sometimes troubled past, and this is another one it is well on the road to recovering with growth rates of 5.6% since 2014.
With a now booming economy again, the fastest growing in Europe, Ireland is the ideal destination to live and work in Europe. Primary Care is an important aspect of Ireland's future and is at the epicentre of the governments health plans to expand and grow over the years to come. It is certainly an exciting time to be a primary care professional in a time of growth and innovation.

Things to do in Ireland
1. Weekend breaks in places like Dingle
With the island being so small all of the major cities are at most a an hour away from somewhere incredible to escape to for the weekend. When you can take a break in somewhere like Dingle without even leaving the country you know things are good!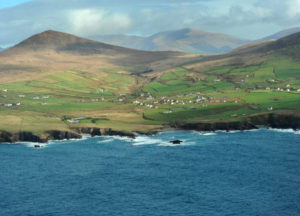 2. The best food produce in the world
Because the whole country is so green and we get plenty of rain it means we can grow the best. It also means that our meat and dairy taste way better than anything you'll get in other countries, and why we are such a big exporter.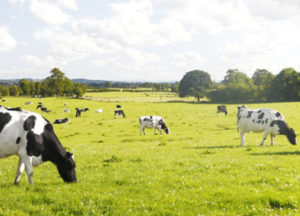 3. Home to the best golf and best golfer in the world
If golf is your bag then you'll be more than happy on our little island. We have hundreds of the very best golf courses in the world which helped us produce a whole host of golfers, including the current world number one and best player of his generation, Rory McIlroy.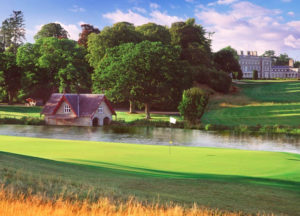 4.The Wild Atlantic Way
Fast becoming one of the most iconic drives in the world. Tourists fly in to experience the breathtaking scenery, charming locals and wonderful coastline. You could call this home if you moved here and you'd get to see it all the time.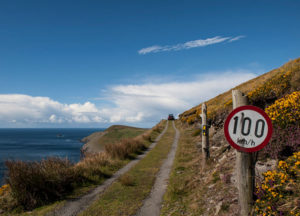 5. The incredible culture
We have our own language, our music is known all over the world, we have produced literary greats and our theatre, arts and folklore are known all over the world.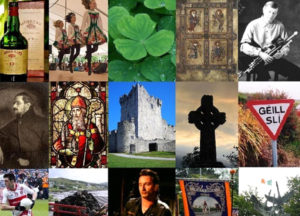 6. Jobs in Google, Facebook, Apple and Twitter
Practically all of the biggest tech and pharma companies in the world have their European HQs in Ireland. This is because of low corporate tax rates and the skilled local workers. Ireland is a great place to do business.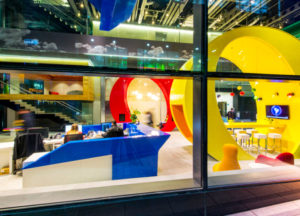 7. The craic
The wit and goodwill of the Irish people is known all over the world. No matter how hard you look for this across the world it is only in Ireland itself that you'll get the craic on a daily basis.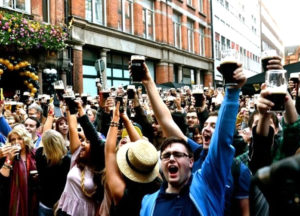 8. Hundreds of amazing castles
Our tiny island is home to some of the most romantic, oldest and most stunningly restored castles in the world. Escape to one every weekend if you want.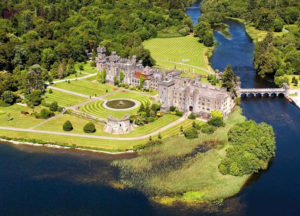 9. Some of the best surfing in the world
The water might be cold in this part of the world but if it's big waves you are after, catching a swell as it comes in off the Atlantic is as good as it gets.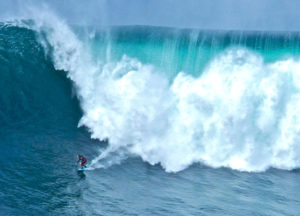 10. The smell of a turf fire
Middle of winter, cold outside and after a long drive and you open a door to smell a turf fire. You simply can't replicate that most inviting of smells anywhere else in the world.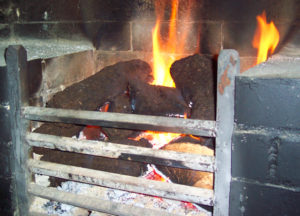 11. The best music in the world
Modern artists from U2, Hozier and even Niall Horan from One Direction are known globally while the traditional music scene in the local pub is second to none. Music is in our bones.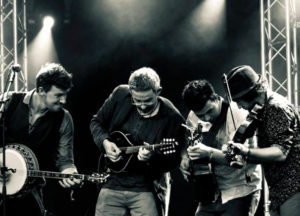 12. Traditional Irish sports
Until you've seen 30 men beating the bejaysus out of each other with sticks in front of 82,000 screaming fans in Croke Park, you haven't seen real sport. Especially given the amateur status of the game.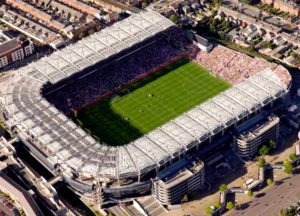 13. A national day that's celebrated globally
No other country in the world can say that they are so popular that their national day gets people onto the streets all over the world. St Patrick's day is a glorious celebration of everything Irish and the local parade is a must see.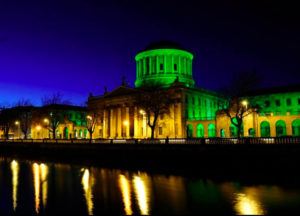 14. You'll be safe from natural disasters
Although we get sporadic flooding and the odd bit of snow, Ireland is about as safe as it gets in terms of natural disasters like hurricanes, earthquakes or droughts.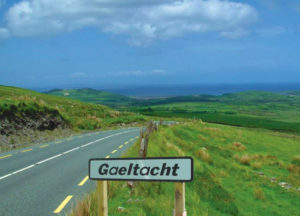 15. Tea and biscuits
It must be something in the water or how the teabags travel because you'll never get a cup of tea and biscuits to taste as good as they do in Ireland.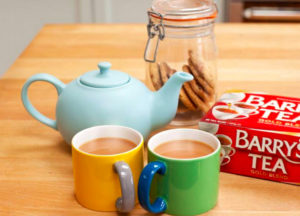 16. An Irish summer's day
Because we are so used to the rain and don't get that much of a summer, when we do get a long summer's day the whole country goes into party mode. Our unconfined joy explodes into spontaneous partying and BBQs as we make the most of it while it is here.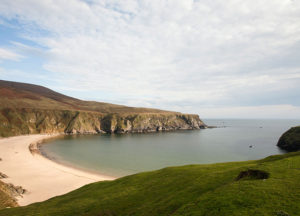 17. The literary greats
From the book of Kells through to Joyce, Yeats and right through to recently passed Seamus Heaney, Ireland is known the world over for our written word. Be inspired to write or simply absorb the brilliant things that have been written here.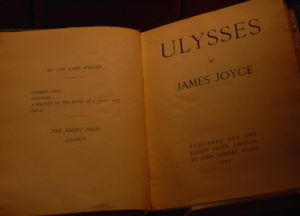 18. The incredible outdoorsy lifestyle
Even if you live in the heart of a city like Dublin you are only 20 minutes away from some of the most incredible scenery you could ever imagine. Ireland is a country full of fresh air and outdoors lifestyle.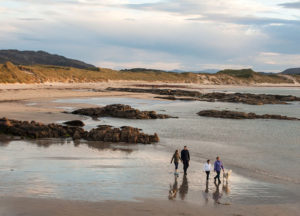 19. Ireland is neutral
There might be wars all over the world but we have the luxury of being neutral. That means no grudges with other countries, no wars to send our kids off to and the ability to sleep sound at night.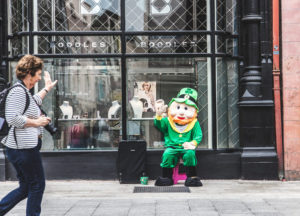 20. The people
While the scenery is incredible and a lot of things in this list go in our favour it is without doubt the people who make Ireland what it is. Friendly, helpful, funny and full of wit.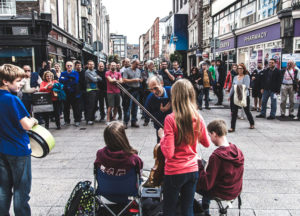 21. Guinness (or drinks) In a traditional pub
An Irish pub is a place full of laughter, cheer and great big creamy pints. You'll never be far from one if you live here and even a small town will offer a good choice.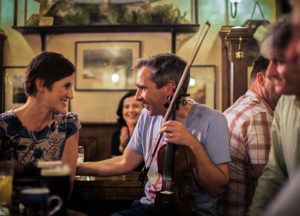 22. The Gardaí
Most police forces around the world come with machine guns, bullet proof vests and military style get ups these days. Our lads and ladies come with a nice yellow jacket and a smile but still manage to keep law and order.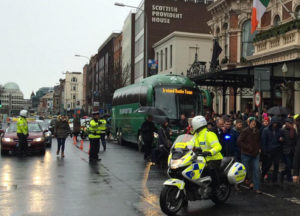 23. The incredible new food scene
Because of the recession a whole host of new restaurants popped up cooking some of the very best food in the world. Our restaurant, gourmet pub and cafe scene now uses the best produce going to wow customers and is up there with any country in the world.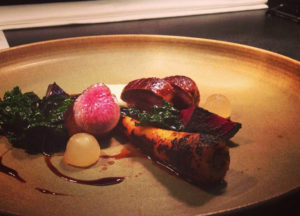 24. The endless brilliant festivals
You won't have to look far for something to do on a weekend, on a holiday or at any significant time of the year because Ireland is the country of thousands of festivals.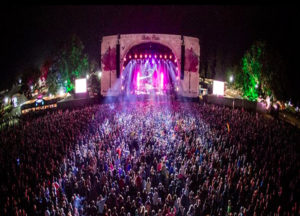 25. Self-deprecating humour
Irish people don't have egos or wonder around getting ahead of themselves. It's the reason why celebrities can walk the streets here untroubled, and why we can always have a laugh at ourselves. Get too serious about yourself in Ireland and you'll soon be taken down a few pegs.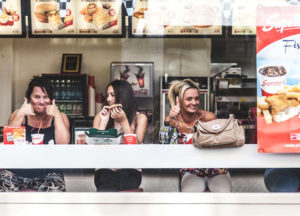 26. The world class education
All those tech companies are here for a reason beyond the low tax rate, and that is because we have a highly educated work force who help them deliver world class results. Our colleges are world class with the likes of Trinity leading the way.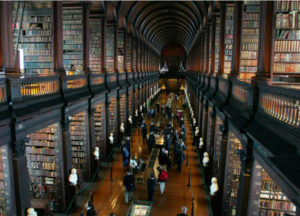 27. Irish people punch way above their weight
It might be in music where U2 were the biggest band in the world for a couple of decades, sport where we have the number one golfer in the world or horse racing where we thrive. Add in film directors, Hollywood actors and the rugby team, and Irish people are consistently more successful per capita than other countries.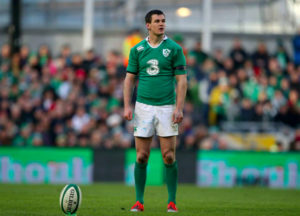 So, book your flights and come on over…
Would you like to be a GP in Ireland?
What is required to work as a GP in Ireland?
You do not need to be vocationally trained to work as a GP. Therefore, if you are a hospital doctor and do not have the time or have not been accepted on a specialist GP training programme, you have other options available to you to work part-time as a GP. You will need to be on the general or specialist register with the Irish Medical Council in order to be considered for any of these GP training courses.
GP Training Courses:
We have various training bodies who we work with who will assist you in doing an intensive GP course which will test you across the following areas which you will need to have a strong competence in prior to working in a GP practice.
The aim of these course's are to ensure you are keenly aware of what general practitioners actually do and to facilitate you to work in general practice with the necessary level of confidence and competence.
These courses are not vocational training in general practice and completion of these course will not entitle you to recognition as a trained general practitioner. Nor will it be recognised as experience in preparation for the membership examination in general practice.
Course(s) Content:
You can expect to be required and obtain a strong understanding in the following areas:
Women's Health
Cardiovascular
Paediatrics
Ophthalmology
Endocrinology
Respiratory Medicine
Rheumatology
Geriatrics
Palliative Care
Minor Surgery
Gastroenterology
Travel Medicine
Mens Health
Psychiatry
Dermatology
Orthopaedics
Learning outcomes:
The learning outcome set out by these course's is to update participants on current guidelines, revise practical work and give doctors a sense of what choices are out there.  Additional topics may be included to address the particular educational needs of participants.
Contact Us Today
If you feel general practice is for you and you are interested in hearing more, please get in touch with Med Doc today and one of our recruiters will assist you in making the transition. Tel: +353 1 9011306 or Email gp@grahealthcare.com